Goliath is een internationaal producent en distributeur van speelgoed en spellen. Het bedrijf is opgericht in 1980 en beschikt hedendaags over meerdere kantoren wereldwijd. Het hoofdkantoor bevindt zich in Hattem te Nederland. Vanuit het hoofdkantoor worden de producten geëxporteerd naar ongeveer 70 landen.
Maak in SolidWorks een 3D model van het handgetekende pistool (onderstaand toegevoegd aan de slideshow). Probeer de tekening te volgen, maar gebruik je eigen creativiteit op punten waar de tekening onduidelijk of ontoereikend is. Het 3D bestand is alleen bedoeld om de buitenvorm van het pistool weer te geven, hierbij hoeft geen rekening te worden gehouden met maakbaarheid, intern mechanisme of andere technische eisen. Besteed maximaal 8-10 uur aan deze opdracht.
De basis is opgezet met de functie "Surfaces" met de foto van het handgetekende pistool als onderlegger. Vervolgens is het model omgezet tot één "Solid body". Als laatste stap zijn de details en cilinders toegevoegd aan het model. Er is in totaal 7,5 uur besteed aan de opdracht.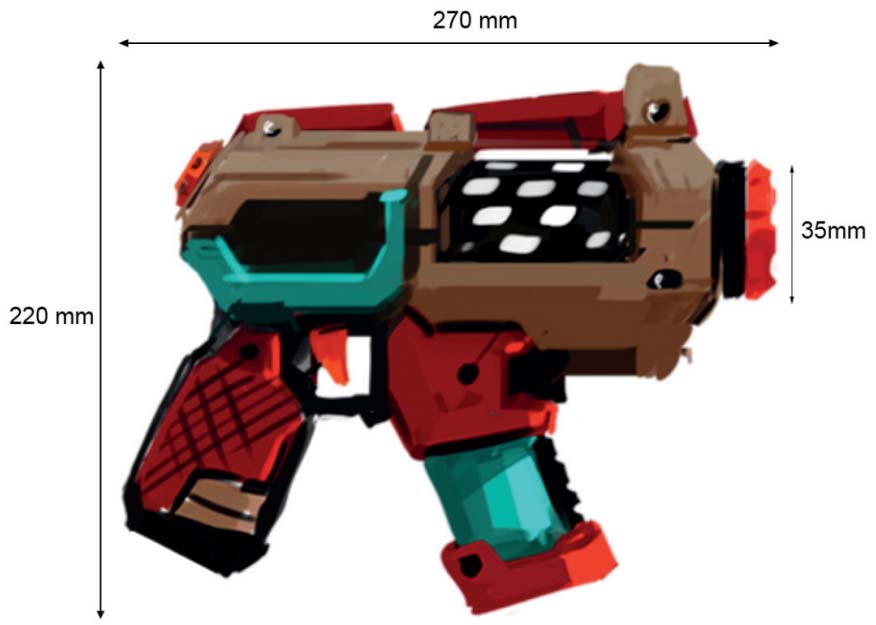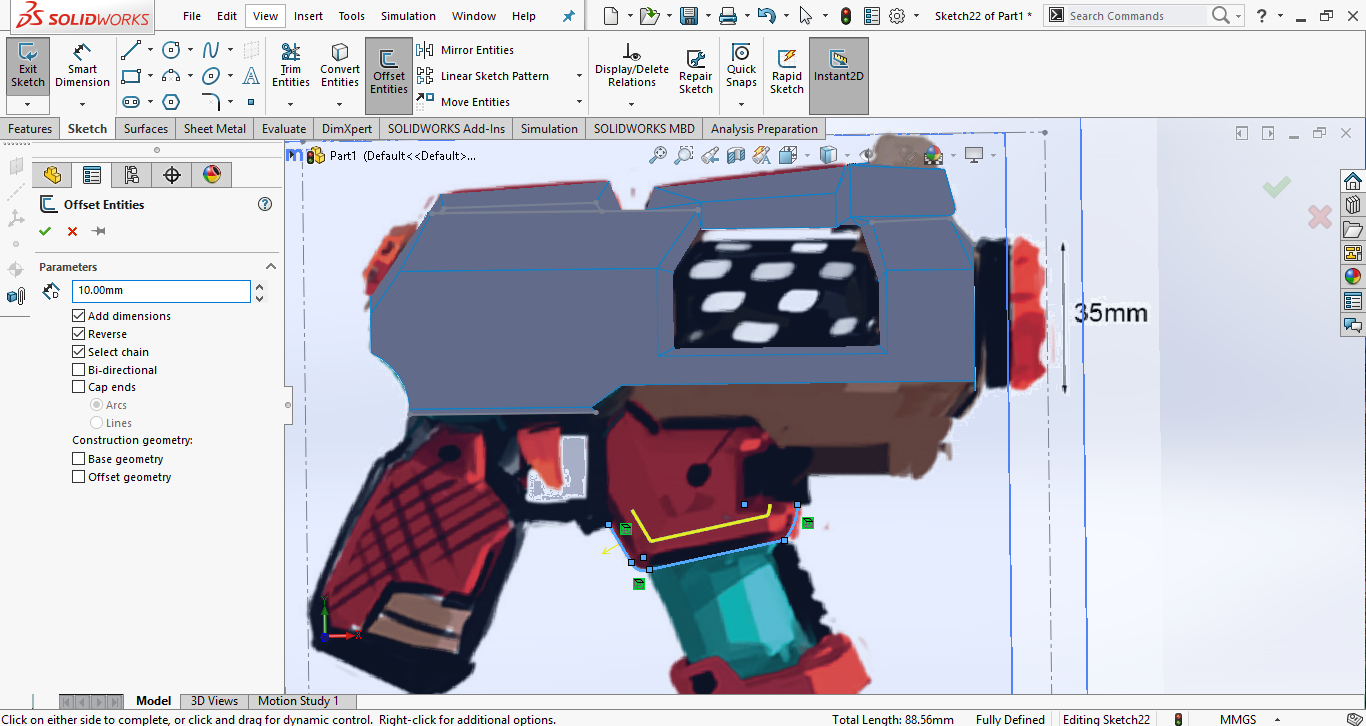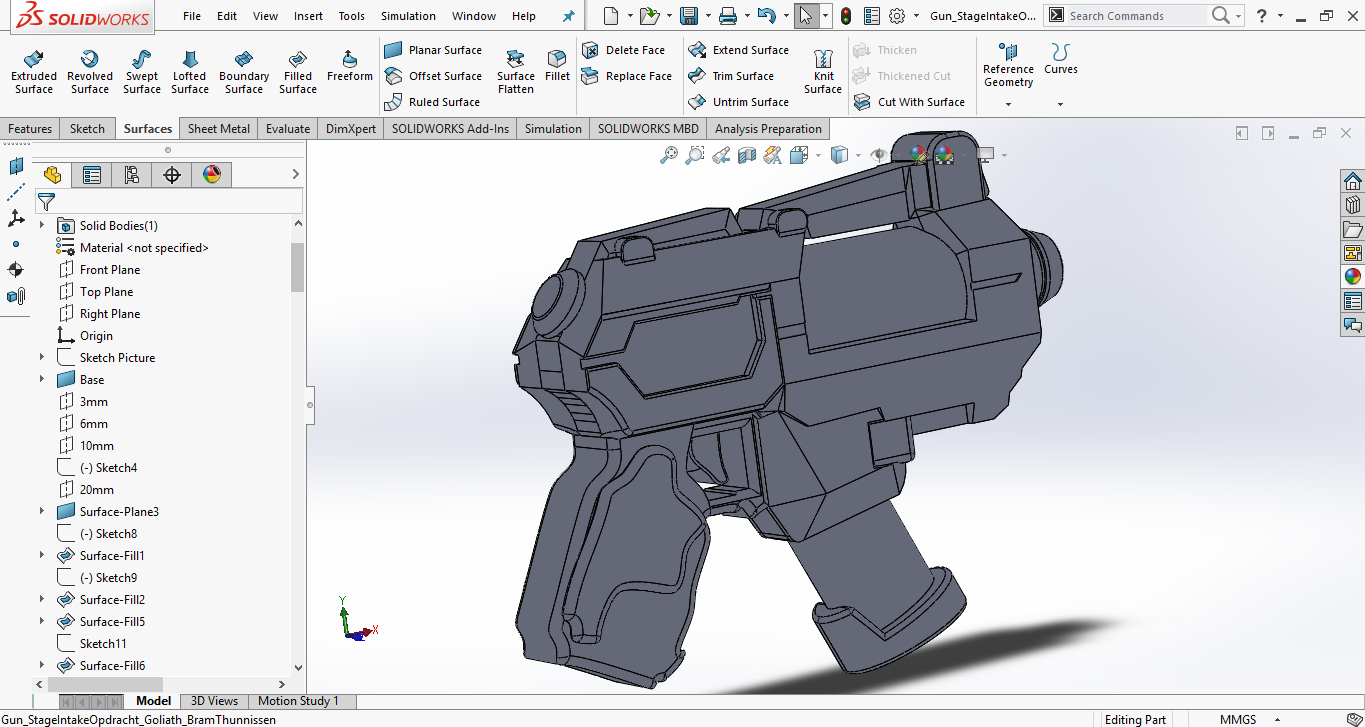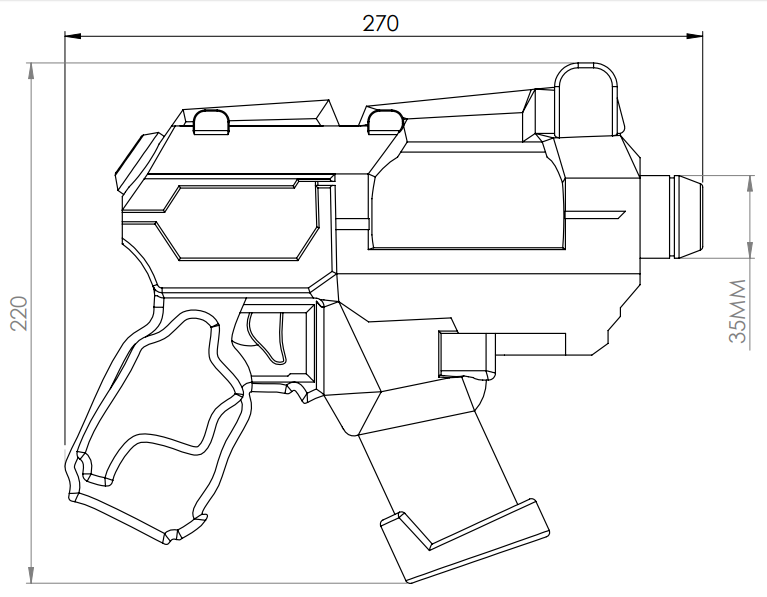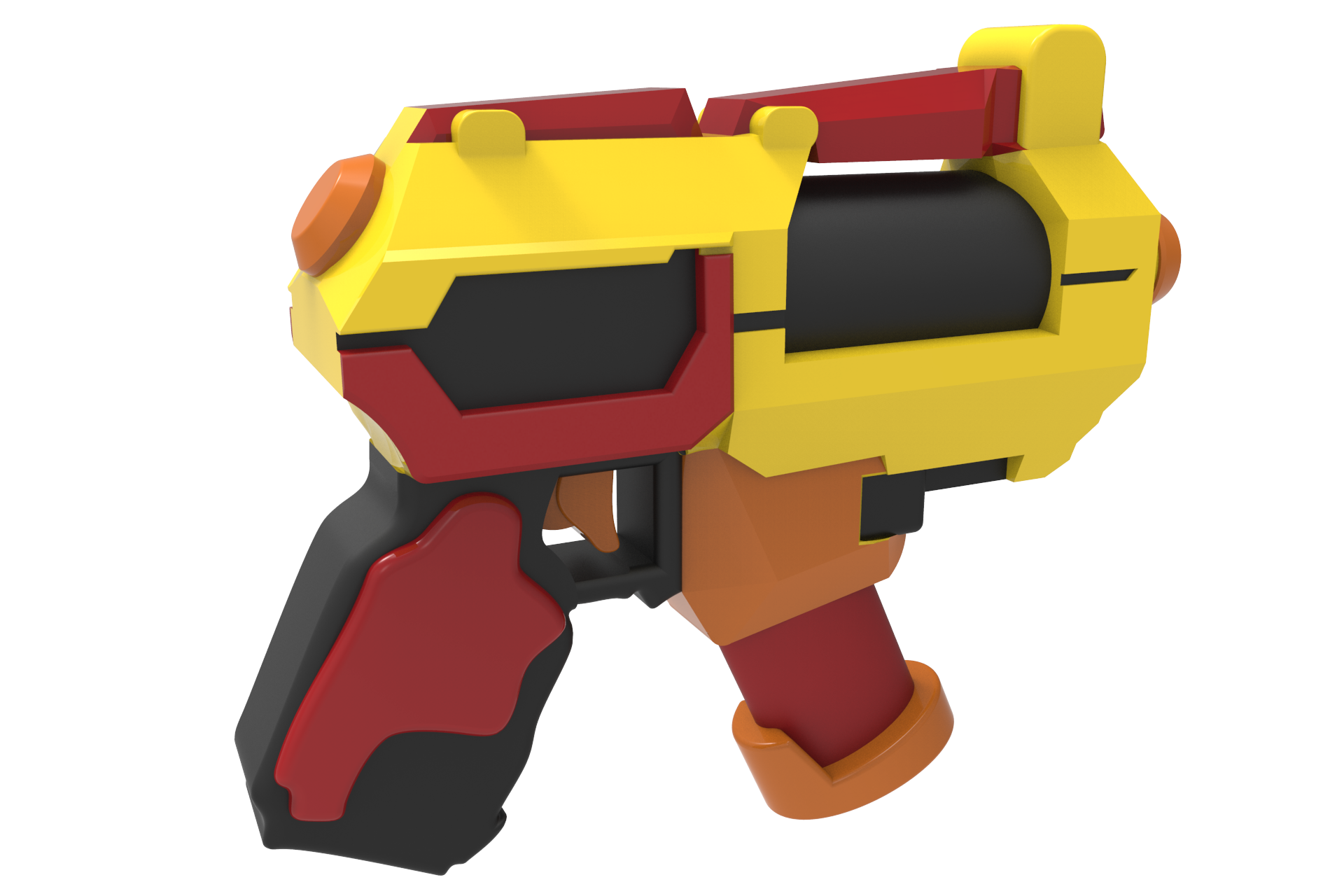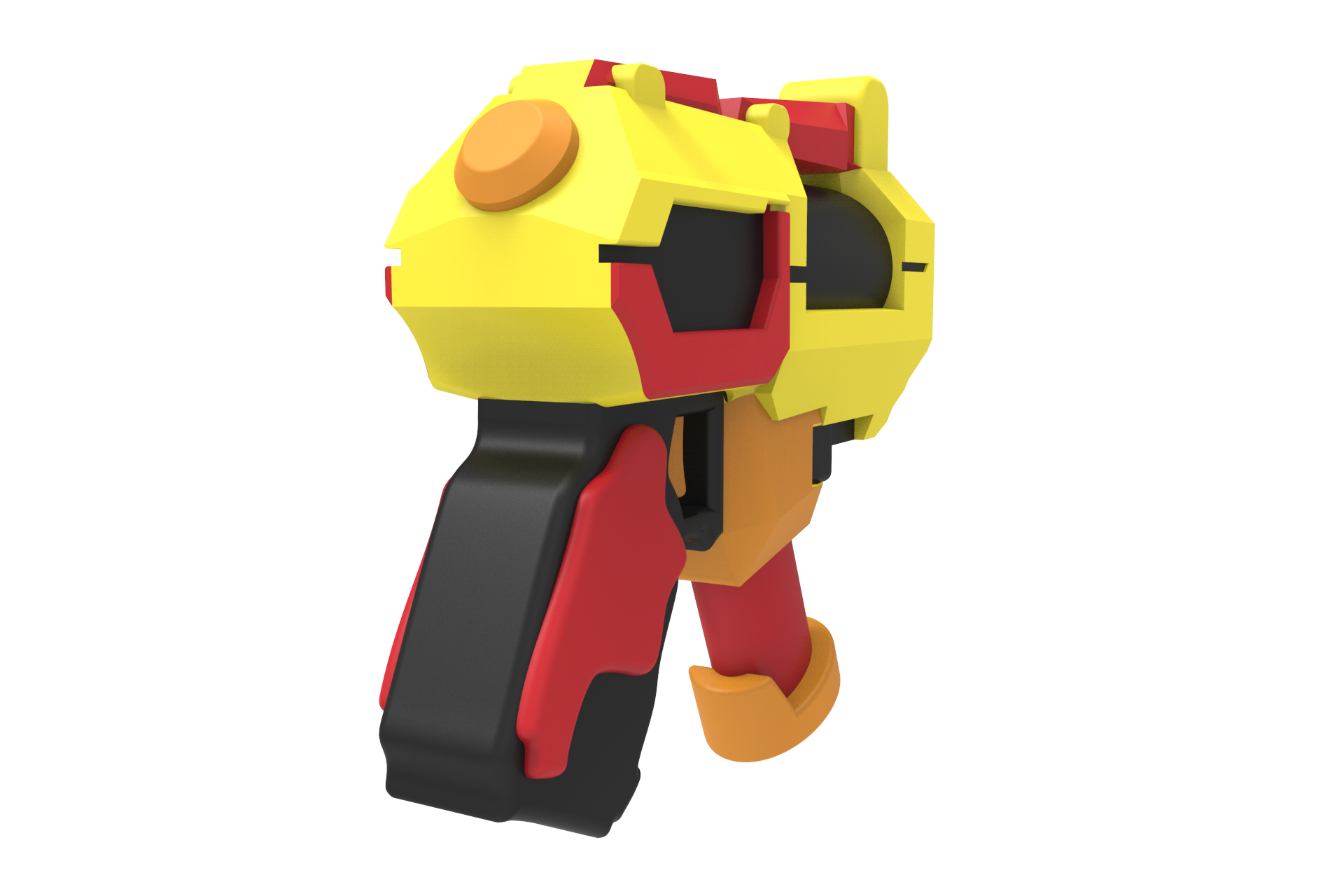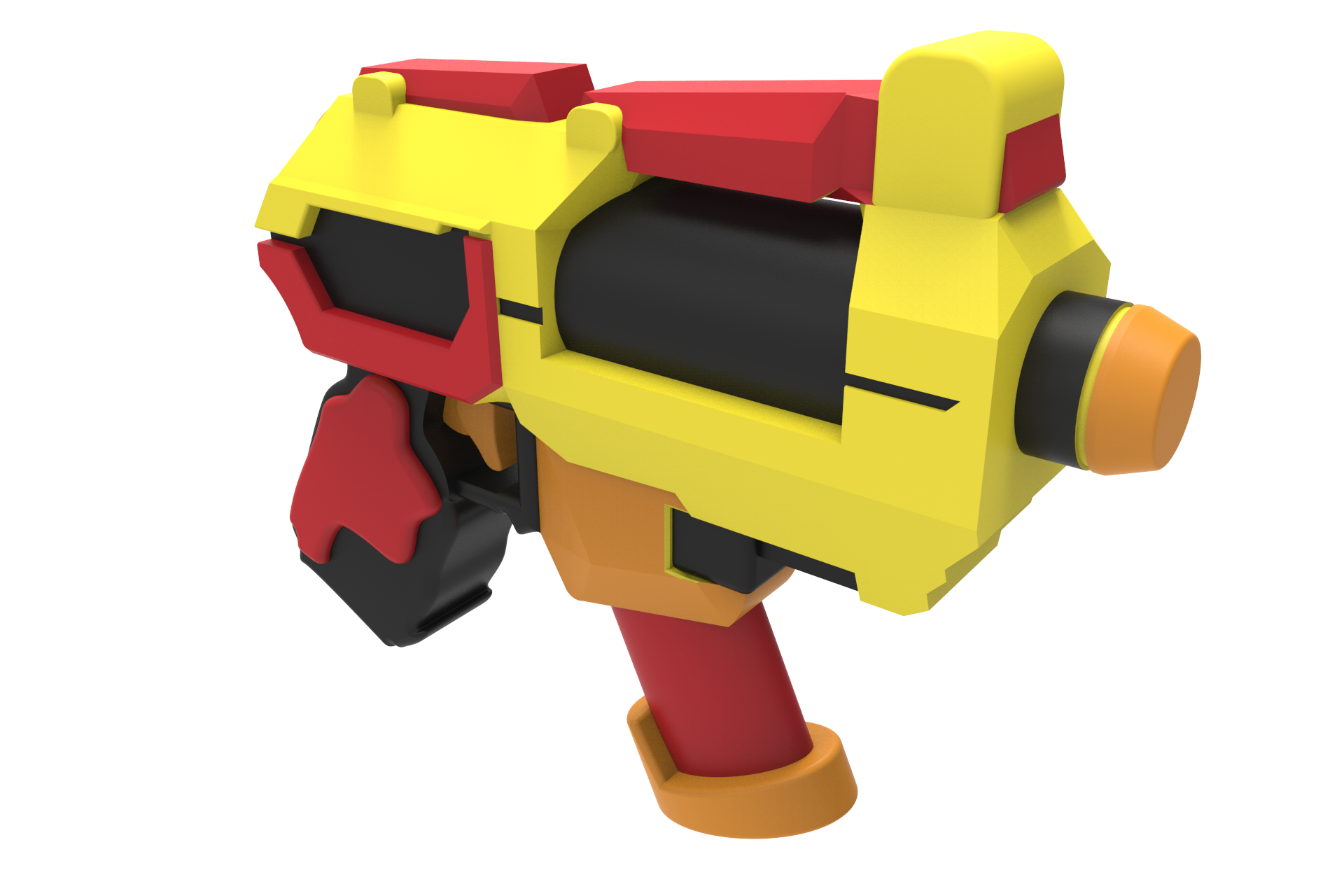 De meegeleverde tekening met de 3 hoofdmaten.
Schermafdruk 2018-01-02 21.03.04
Schermafdruk 2018-01-05 11.21.03
Schermafdruk 2018-01-05 11.33.41